History
IM Earthworks and Commerce is a construction company that has been in the market for 41 years in the areas of earthworks, paving, drainage and equipment rental.
Our acquired know-how of over 41 years of experience has allowed IM to expand to various states throughout Brazil, with the expectation of further growth over the next decade.
The company's success is due to its principles and values established and maintained by the management and collaborators. Such guidelines serve as a reference for all IM activities.
Our Values
Our values define who we are and are the fundamental beliefs of the company. They guide our actions, our behavior, the way we work with one another and the way we serve our clients and involve the community. All of the company's actions come together for the welfare of our clients.
At IM, we stimulate the evolution of our collaborators to be able to lead them with trust, honesty and transparency in all of our actions.
Our Mission
To offer innovative solutions in engineering, offering the best welfare to our clients, collaborators and society.
Group Ilton Miranda
I. M. COMÉRCIO E TERRAPLENAGEM LTDA.

Rua João Celso Filho - 2501 - Cidade da Esperança - Natal - RN
Tel: +55 (84) 3081-0777 / 99423-7273 / 99451-5469
E-mail: iltonjr@imterraplenagem.com.br / anderson@imterraplenagem.com.br
www.imterraplenagem.com.br

RODANTE LOCAÇÃO LTDA.

Matriz - Rua Gal André Fernandes, 3604, Candelária, Telefax (84)4009-8804
Mossoró RN – Av. Presidente Dutra, 3310, Plan. 13 de Maio, Tel (84) 3316-8051
Cabedelo, PB – Avenida Santa Paula, 94, Lot. Costa Verde, Tel (83)
www.rodante.com.br

POSTO NEÓPOLIS LTDA.

Rua Alameda das Acácias, 1038, Neópolis, Natal RN
(84) 3311-4700
e-mail: postoneopolis@imterraplenagem.com.br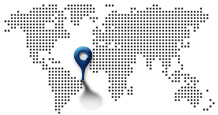 Office IM Terraplanagem
Rua João Celso Filho - 2501 - Cidade da Esperança - Natal - RN
Tel: +55 (84) 3081-0777 / 99423-7273 / 99451-5469
E-mail: iltonjr@imterraplenagem.com.br / anderson@imterraplenagem.com.br

more contats

@imterraplenagem